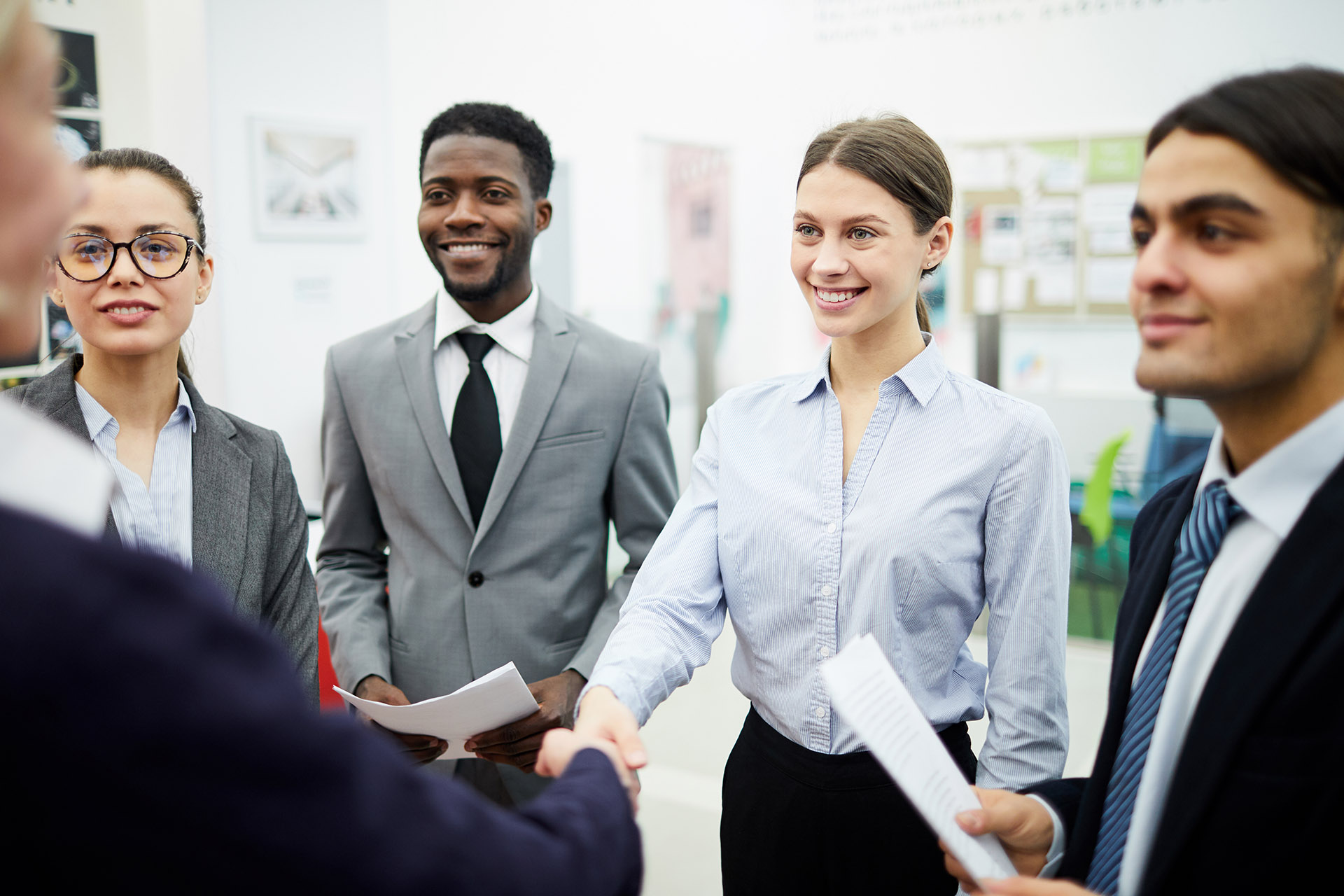 DIRECT HIRE RECRUITING WITH FIXED FEE PRICING
The Phoenix Staffing only recruits the best personnel for your community, management company, or industry provider. The Phoenix Staffing is the premier provider that offers full recruitment service at a fraction of a fee charged by traditional agencies and services exclusively for the Rental Housing Industry. Each position comes with a 30 Day Replacement Guarantee, and every recruiting fee is fixed! Our unique approach and unmatched resources provide clients with in‐depth industry expertise and efficiency in identifying, locating, and landing top performers.
BUDGET CONSCIENCE
We know you have a budget, and we can help, so you know exactly how to plan with no hidden or unexpected fees and no percentages. For each position, you will merely be charged a fixed fee.
EXPERTS THAT DON'T WASTE TIME
The Phoenix Staffing are professionals who have many years of experience in recruitment and property management. Our focus is to find the right candidates to decrease your turnover rate – staffing quotas are not our motivation.
ACCESS TO TALENT
Most of our candidates are currently working but looking for a new opportunity. We do the matching, so you do not have to go out and recruit, taking you away from your office.
SCREENED AND QUALIFIED
We pre-screen applicants to ensure you have peace of mind from accurate, reliable information. We conduct reference checks and national criminal background checks..
SERVING THE RENTAL HOUSING INDUSTRY
OFFICE PERSONNEL
Leasing Consultant • Assistant Community Manager • Bookkeeper Marketing/Leasing Manager • Resident Services • Property Manager
MAINTENANCE PERSONNEL
Porters/Grounds • Housekeepers • Maintenance Technicians • Lead Maintenance Technicians • HVAC Specialist • Maintenance Supervisor
CORPORATE LEVEL PERSONNEL RECRUITING
Administrative Assistants • Executive Assistants • Accounting • Regional Property Supervisor • Regional Maintenance Supervisor • Asset Manager • Vice President Marketing • Vice President Training • President • CEO
INDUSTRY PARTNER PERSONNEL RECRUITING
Administrative • Customer Service Representative • Customer Service Manager • Sales Representative • Sales Manager • General Manager
CREATING A NEW RESOURCE FOR SUPERSTAR SALES AND LEASING PROFESSIONALS
The Phoenix Staffing offers high-level customer service professionals from other industries and trains them on the Best of the Basics in Apartment Leasing. These candidates have sales and customer service skills. We add familiarity to Fair Housing laws and Apartment Leasing techniques such as; Apartment Terminology and Etiquette, Dress for Success, Telephone Techniques, Meeting and Greeting, Gathering Information, Community Tour Presentation, Closing and Business Liability.
Fixed Fee pricing means the Direct Hire Fee is a set price and not a percentage of the candidates' annual salary. The price is based on position, so you know what you are paying for each candidate, making it easy to budget.
Typical Direct Hire Recruiting Fees vs. The Phoenix Staffing Fixed Fee Pricing
Leasing Consultant or Maintenance Technician $17 Per Hour = $35,360 Salary
The Phoenix Staffing fixed fee starts as low as $2850
Other Agency Fees $7720
Community Manager or Maintenance Supervisor $65,000 Salary
The Phoenix Staffing fixed fee starts as low as $3295
Other Agency Fees $15,000
* Recruiting services available for all on-site and corporate level positions